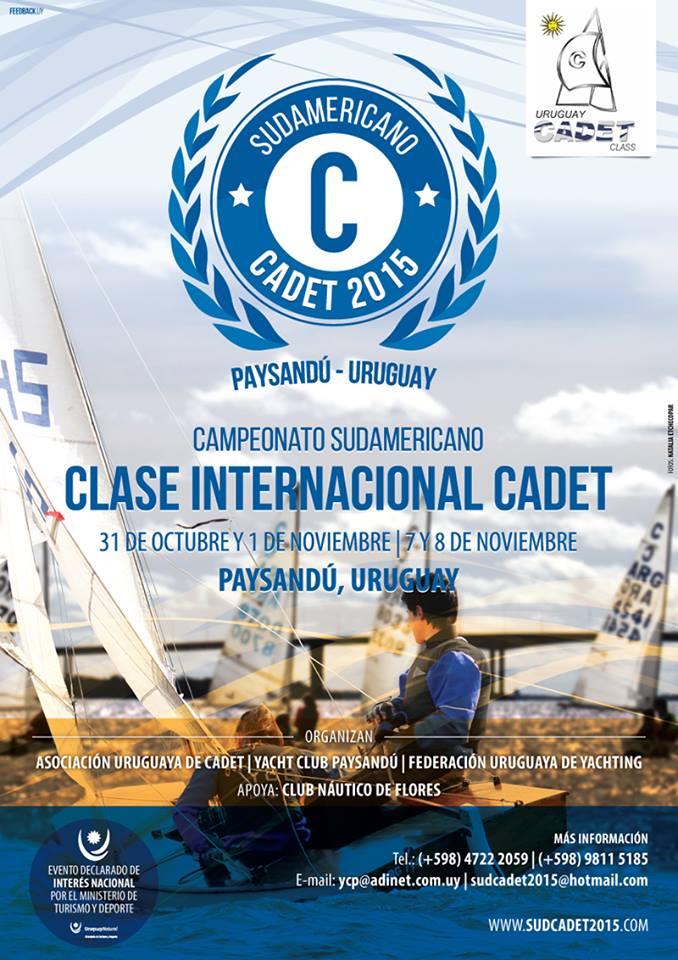 Argentina, and Uruguay have launched a joint Cadet sailing competition to South-American waters in 2015. The Cadet Class Associations of these countries combined to create the Cadet South-America Cup.
The Cadet South-America Cup, or Sudamericano, is an open event and Cadets from any country are invited to compete. Next country to join will be Paraguay. And hopefully in the near future Chile and Cuba.
The photo shows the official poster of the Cadet South-America Cup 2015 in Paysandú, Uruguay. The event was earmarked "of National Interest" by the Ministry of Tourism and Sports Affairs of Uruguay!