Over the years a number of Cadet people have been made an Officer of Honour for outstanding services to the class:
Vice Presidents of Honour
(In alphabetical order)
Paul Burnell, AUS [appointed 2015]
Lies Eichhorn, NED [appointed 2017]
Barbara Harrison, GBR
Group Captain Edward Haylock †, GBR
Will Henderson, GBR
Jack Holt †, GBR
Jiří Kejř, CZE
Mr. A. de Korver
Haiko Mennenga, GER
Beecher Moore †, GBR
Michiel Peeperkorn, NED
Steve Proffitt, GBR [appointed 2013]
Mrs. J. Van Regenmorter, BEL
Dr. Jacques Rogge, BEL [appointed 2017]
Dr. William Sudell, GBR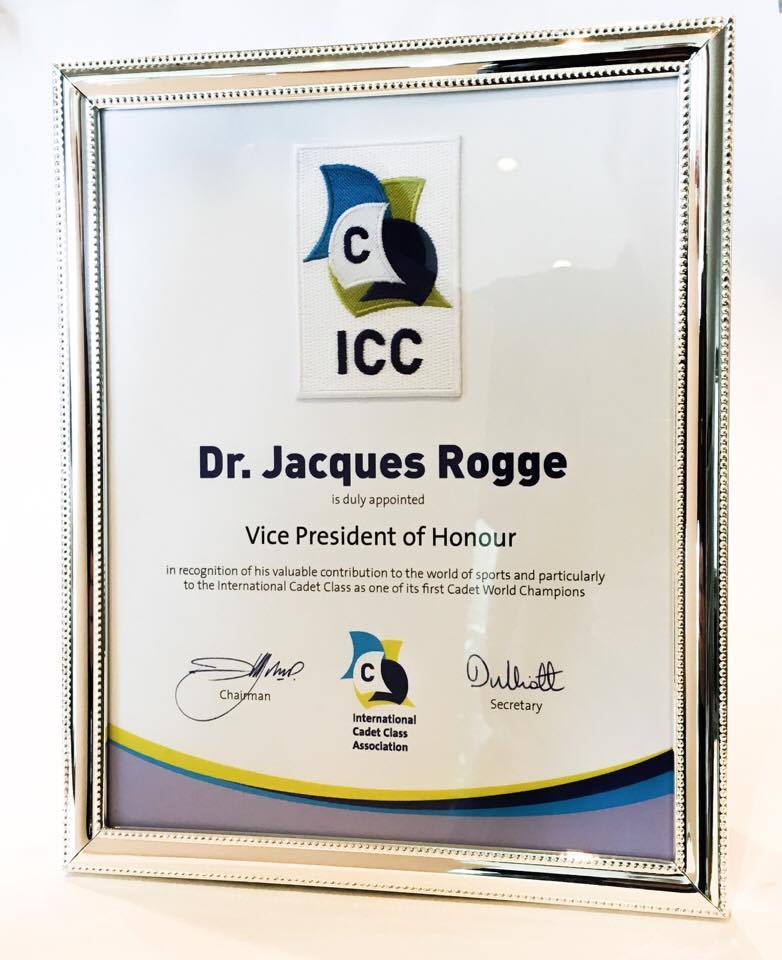 Measurer of Honour
Floris Wijnbergh †, NED [appointed 2014]
Please note: this is not a comprehensive list yet. It will be amended in the coming months.