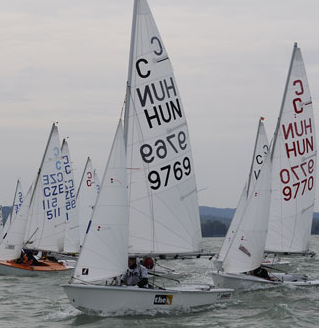 The Czech Republic, Hungary, Poland and Slovakia took the original initiative to launch a series of regattas bringing the joys of sail competition to Central European waters in 2005. The Cadet Class Associations of these four Central European countries combined to create the Central European Cadet Cup (CECC).
The inaugural year of the competition (2005) saw four regattas deciding the Central European Cadet Champion. Also up for grabs were the Women's Champion and Junior Champion titles. The racing took place across weekends during the European spring, summer and early autumn, with each country hosting one regatta.
The competitions are open events and any Cadet from any country completing a CECC race is automatically registered as a CECC participant. The racing will be run on a high points scoring system with one discard at the end of the four race series.
Currently the CECC is hosted by the Czech Republic, Poland and Germany and many Cadet sailors from various surrounding countries take part in this well established and fun event.