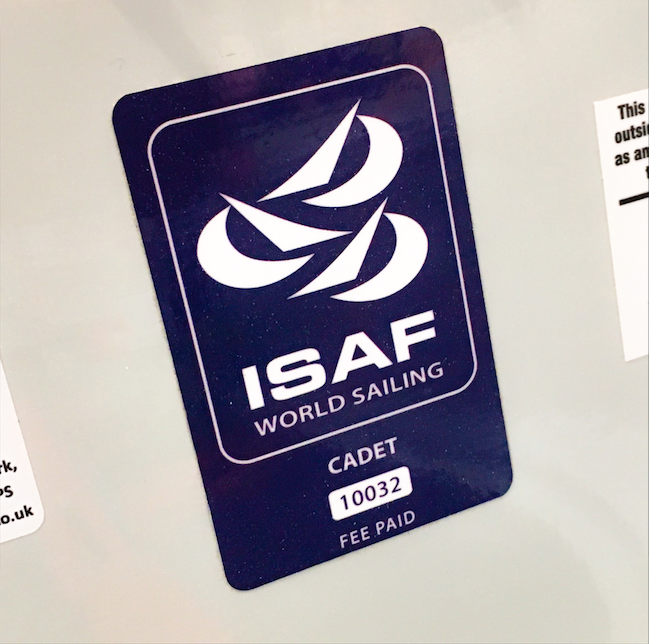 When a Cadet is built and measured for the first time it will receive its official World Sailing Plaque (see photo). This plaque is affixed in the boat and should be plainly visible. These plaques can be obtained by boat builders from the Secretariat at a rate of €60, the price of which is determined by the General Assembly (August 2017). Plaques are not sold to individual sailors or parents.
If the plaque is missing, a replacement plaque (a so called "R" Plaque issued by World Sailing) must be obtained from the Secretariat through your National Cadet Class. An "R" Plaque costs €50*.

Please read the Class Rules on this subject: A.9 INTERNATIONAL CLASS FEE AND ISAF BUILDING PLAQUE.
*) Excluding shipping costs.