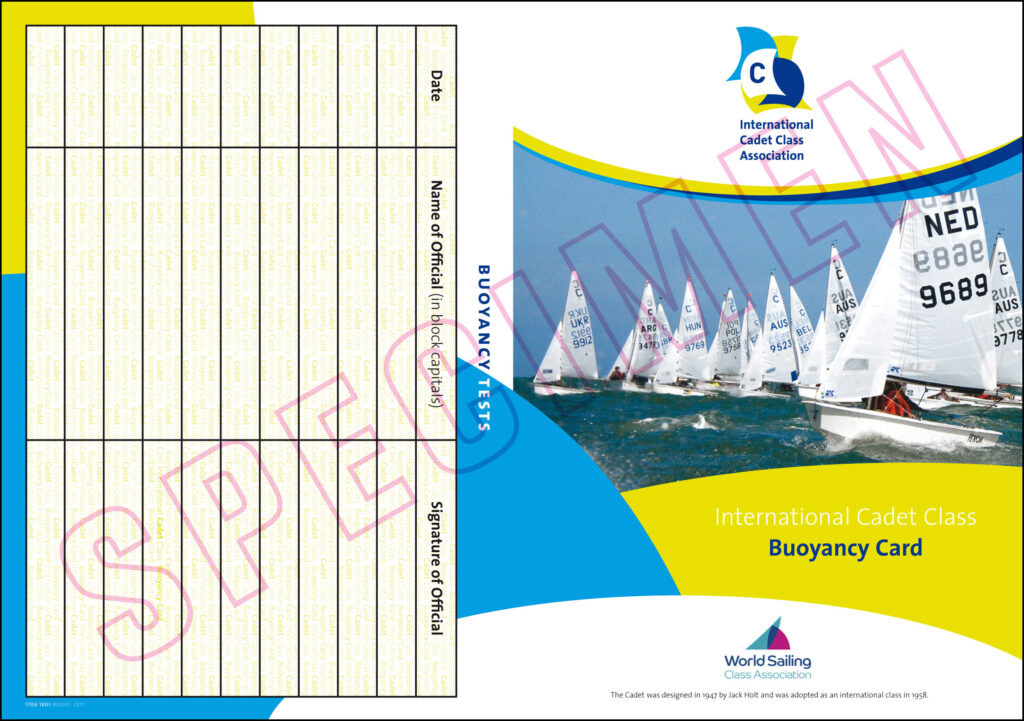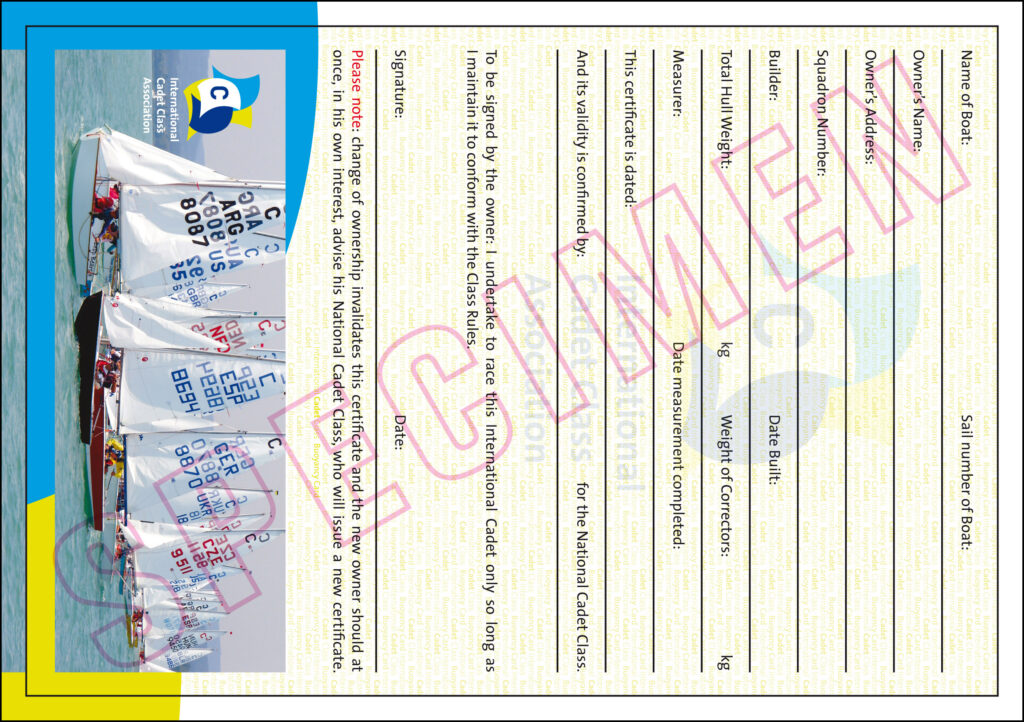 The new model Buoyancy Card (issue 2017) can be ordered from the Secretariat by National Cadet Class (NCC) secretaries. They cost €2.00* apiece and are generally sold by your NCC for €5.00.
Please note: change of ownership of the boat invalidates this certificate and the new owner should at once, in his own interest, advise his NCC, who will issue a new certificate.
*) Excluding shipping costs.