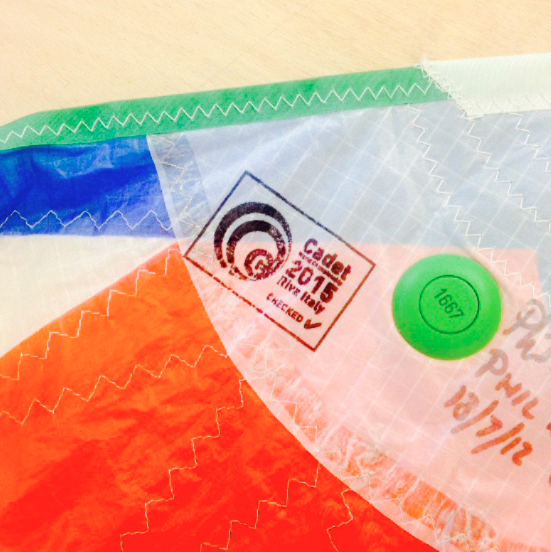 Certified sails shall have an official International Cadet class button (see photo: the green button) fixed to the mainsail and headsail near the tack and the spinnaker near the head before the sail is certified.
These sail buttons can be obtained by sailmakers from the Secretariat at €20* apiece, the price of which is determined by the General Assembly (August 2017). Sail buttons are not sold to individual sailors or parents.
Please read the Class Rules on the subject: G.2.3 ROYALTY LABEL OR BUTTON.
*) Excluding shipping costs.